Welcome to my musical interest page
Here, you will see what a wonderfully
WIDE interest in music that I have!
My favorite artists right now
I have not found good pages for yet.
Enya
Deep Forest
Lorena McKennitt
And mixtures of different artists..
Pure Moods I, II, III, and IV (so far! :)
World Moods
Basically all
Celtic Music
I can find.
;)
Other stuff I've listened to, and still do occasionally:
A new group that I really love is Evanescence
I saw them in concert in Kansas City...
Magnificient.
Amy Lee is absolutely gorgeous! My all time favorite song is Renegade
by Styx


And of course, nothing will ever compare
to the concert or the group of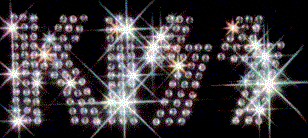 Return to Kiersten's Home Page