Under construction, if your name isn't here, I am getting to it, honest! :)* If you are not here, please email me and remind me, KO?

Originally, this page was meant for my friends who ALREADY have Web Pages.
But, I have had so many complaints, that I now must add all my friends. So, PLEASE don't be disappointed if there is not a link to some of the list yet!!

I love you all, this was never meant to slight anyone.
My brother, who has stuck by me through thick and thin, I love you Drew
My old roomie and closest best friend Steph. Come check out the zebra lady.... and send her email!
My best friend Stacy. We are so alike that half the time, no one can tell us apart. Everyone thinks we are sisters!!!! You really gotta come check out her web page! She's worked hard on it! :)
Here's Catboy!
A good friend Richard You really need to come check out his poetry and his Cotton Bowl page! He has put a lot of work into this page since I first met him. And he finally has gotten it back online!!!!!! YA Richard!
My oldest best friend Michelle who doesn' have her own web page yet, but boy do we have some stories to tell!!
Another friend I have known forever, Maria who lives far away, but we still keep in touch!
Here is my dear friend Michelle aka Stormgoddess
She just updated her page and it is extremely cool! Come check it out!
My ex-husband, my lover and my friend Michael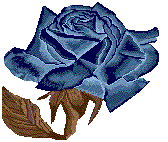 My wonderful, sexy sis, who has had more than enough patience as she waited, and waited, and waited for me to put her here! Come see Lisa. I love you Lisa!!!!! (Sorry it took me so long....
Here is a friend who has a duel personality, which I will have to tell you about someday.....
An extremely intelligent and handsome young man (Yes ladies, he is still single) is Erik. However, if I posted a picture of him, he would surely have to kill me. *Giggle* Love ya Erik, please don't hurt me! Ouch!
Here is a wonderful friend to have Weasel. But also desires NOT to have his picture here. He is a good man and a very dear friend. Love ya, Weasel!!!
My dear friend Omar Mohsen
Love you, sweetie!!! ;)*
My good friend "Venus" who has moved to Arizona. I miss you woman! :)
My best friend Tracy who has been through "everything" with me. Thanks Trace!
Neither Tracy nor I would have met our husbands if it wasn't for Elwin (Kyle). We met him in a laundry mat. See? You CAN meet people in places other than the bars!!!
Kelly a good friend and a great mac doc!!
A wonderful, old friend of mine Brian who knows more about me than many, but don't ask cuz he won't tell.
(Right Brian?)
A good friend, Jeremy, with whom I took class and then wrote for over the summer in preparation of the fall 1996 Preview Edition.
Jeremy did an excellent job with the special edition, and my help was only that of writing some fun stories. Thanks Jeremy! It was a fun summer!!! ;)